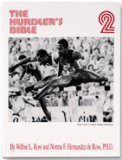 On Friday August 10th, legendary hurdle guru Wilbur Ross passed away at the age of 80. Known primarily for the work he did while coaching Elias Gilbert and Fran Washington at Winston Salem Teachers College in the 1950s, Ross went on to work with many hurdling greats, including 1975 NCAA champion Larry Shipp, former world record holder Renaldo Nehemiah, three-time world champion Greg Foster, and 1992 Olympic silver-medalist Tony Dees. Ross is also famous for authoring The Hurdler's Bible – the voluminous text that truly is a Bible for many hurdlers and hurdle coaches, and also serves as a good history book for those who are interested in familiarizing themselves with the names and accomplishments of great hurdlers of the past.
Shipp, who attended LSU in the mid-'70s, probably was as close to Ross as any athlete Ross ever coached. When Shipp was still a youth athlete high-jumping, Ross saw his talent and converted him into a hurdler, ultimately making him into a champion. Shipp had this to say regarding the news of his mentor's passing:
The lost of Wilbur is a deep lost to Track and Field and a very deep loss
to me. Track and Field has lost a great visionary, contributor and
coach. Wilbur will be remembered for his contributions to the art,
education and philosophy of hurdling. In addition, those of us who
were disciples of the 'Hurdler's Bible' have lost a mentor and a friend.
Wilbur taught me all I know about hurdling and I'm eternally grateful.
I was fortunate to be trained by the best. Not only was Wilbur a great
coach but also a great person.
Most people only knew Wilbur as a coach, but I had the privilege to
witness his love and devotion for his family and God. He will be truly
missed.
My deepest sympathy to his family,

Larry Shipp
As Shipp stated, Ross was a visionary, a contributor to the art form who dedicated his life to the hurdles. Any of us who have learned how to hurdle or have taught others how to hurdle have probably used a training method that originated with him, whether we know it or not. The zone drill, for example, was his creation. While I personally am more a disciple of Jean Poquette's training methods in coaching Renaldo Nehemiah during his high school years, The Hurdler's Bible was an invaluable text to me throughout my college years, when I didn't have a hurdle coach and had to create my own workouts. To this day, I refer to The Hurdler's Bible as a major resource, and I still purchase new copies on occasion to give to my athletes.
In light of the news of Ross' passing, now would be a good time for all of us to reflect back on those people in our lives who have served as mentors, who have helped us to pursue our dreams, and have given of their time, love, and energy for the sake making us better people.
Good-bye Wilbur Ross. You will be missed.
© 2007 Steve McGill